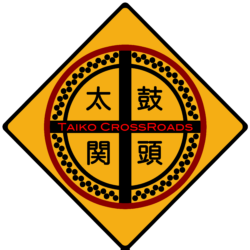 Taiko CrossRoads takes place during the summer holiday festival season in Japan.  It was created to further expand the "Taiko Bridge" to bring taiko enthusiasts from around the world to have the opportunity to learn from taiko artists who are rarely featured outside of Japan, yet who are integral members of the taiko community in Japan, and have been a major influence on the growth of taiko throughout the world.
This is the first taiko course of it's kind to offer five days of "Tour of Japan" style intensive taiko lessons by five distinguished taiko artists, creating an opportunity to experience first-hand the vast abundance of taiko styles throughout Japan.  Participants can fully immerse themselves in the world of taiko and Japan; from intensive training during the day to the unique experiences every evening in a small but lively Japanese city.
Dates: August 27 – 31, 2018
Place: Iida City, Japan
Taiko CrossRoads includes:
Instruction by five world-renowned Taiko Instructors from around Japan.
Hotel Accommodation only seven minutes walk from the rehearsal theater.
Full Course Breakfast each morning.
Daily workshops begin at 10:00am and finish at 4:00pm (includes breaks).
Each day includes a 45 minute discussion session with each workshop instructor.